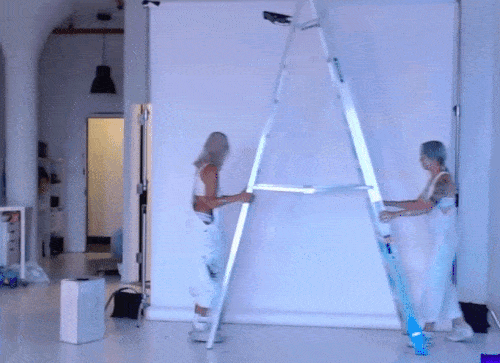 HECHA: (Spanish) fem. adj.
1. made
2. created
3. turned into
4. ready
做: (Mandarin): zuò
1. to do
2. to make: to produce
3. to become
4. (euphemistic) to make love
HECHA / 做: Sustainable Gender-Flexible Hand-Painted* Garments + Activewear Base-Layers
*fabric paintings by Luz Angélica Fernández
HECHA / 做 recontextualizes artwork by transforming paintings and symbolic language into utilitarian objects: allowing the body to live within a work of art rather than around it.
Our intent is to blur categorical boundaries by experimenting across mediums and working transparently to create conversational platforms for human connection, collaboration, and communal support.
HECHA / 做 is an empathy-driven collaborative founded by Luz Angélica Fernández and Ting Ding in 2016.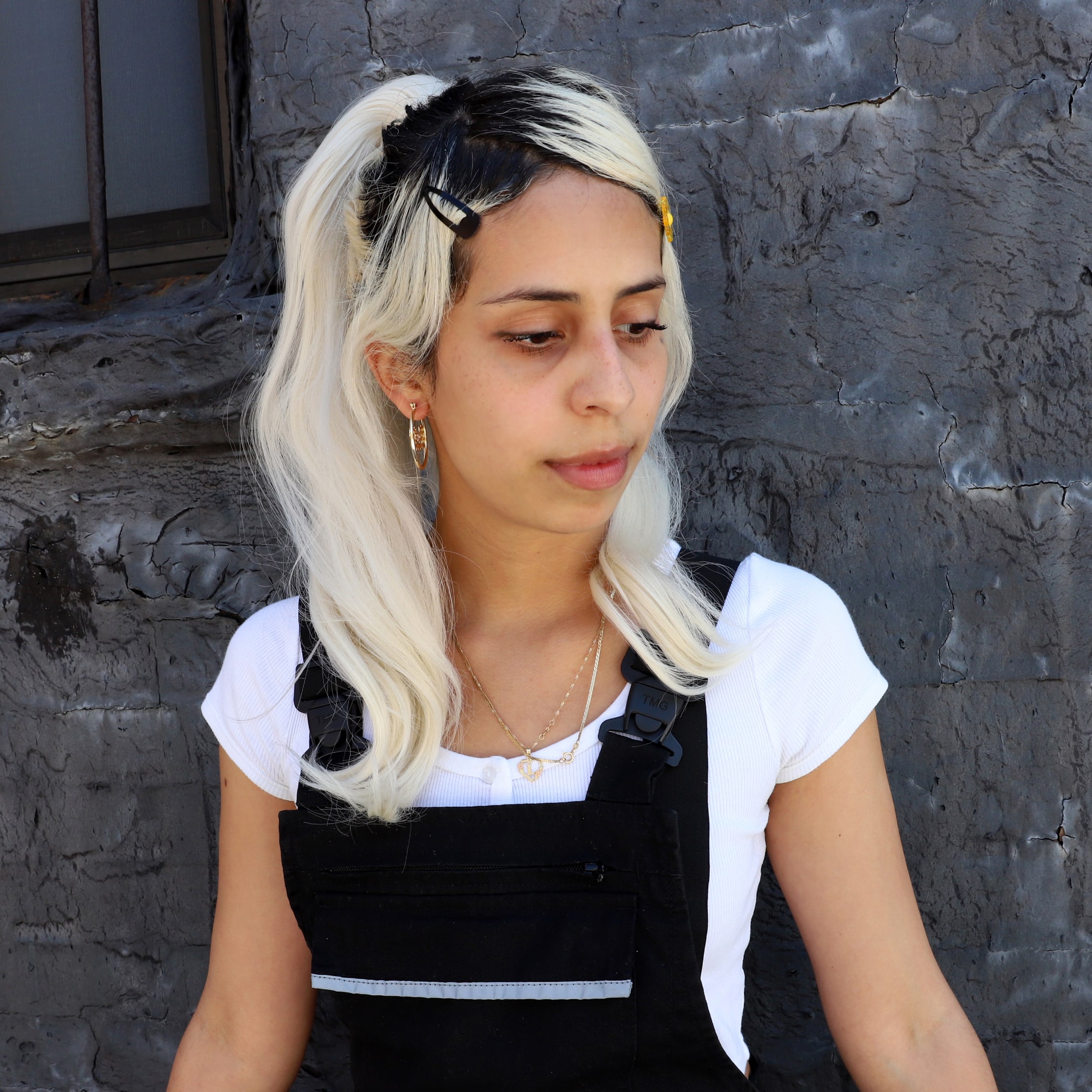 Luz Angélica Fernández
Luz Angélica Fernández is a multidisciplinary artist and native New Yorker whose work bridges the intersections between art, design, and technology. As a co-founder of HECHA / 做, Fernández focuses in the design and production management of the brand, as well as paints the fabric used for the main line garments. The aesthetic Fernández has developed for the fabric is derivative of her action painting practice and inspired by the patterns and textures of materials in natural and artificial settings such as snow, sand, clay, plaster, tar, and wet cement.
In her personal body of work, Fernández's paintings draw on both the origins of abstract expressionism and the semiotics of the internet age, the titles of which often evoke the social-media informed modes of communication now commonplace in everyday life. Having always lived in cities (other than her time at Hampshire College) and working in underground NYC nightlife for the past five years, her abstractions examine urban transition– recounting impressions of construction sites, decaying train stations, graffiti, repurposed warehouses, and neon-lit environments. She incorporates lighting from the back in some of her pieces, separating her restrained, bold strokes into sculptural entities hanging on the picture plane. Her contemplative mark-making reflects the physical residue of the passage of time in a post-industrial city. Through her works Fernández channels memory and emotion by creating metaphor and building textural color worlds from her immediate experiences.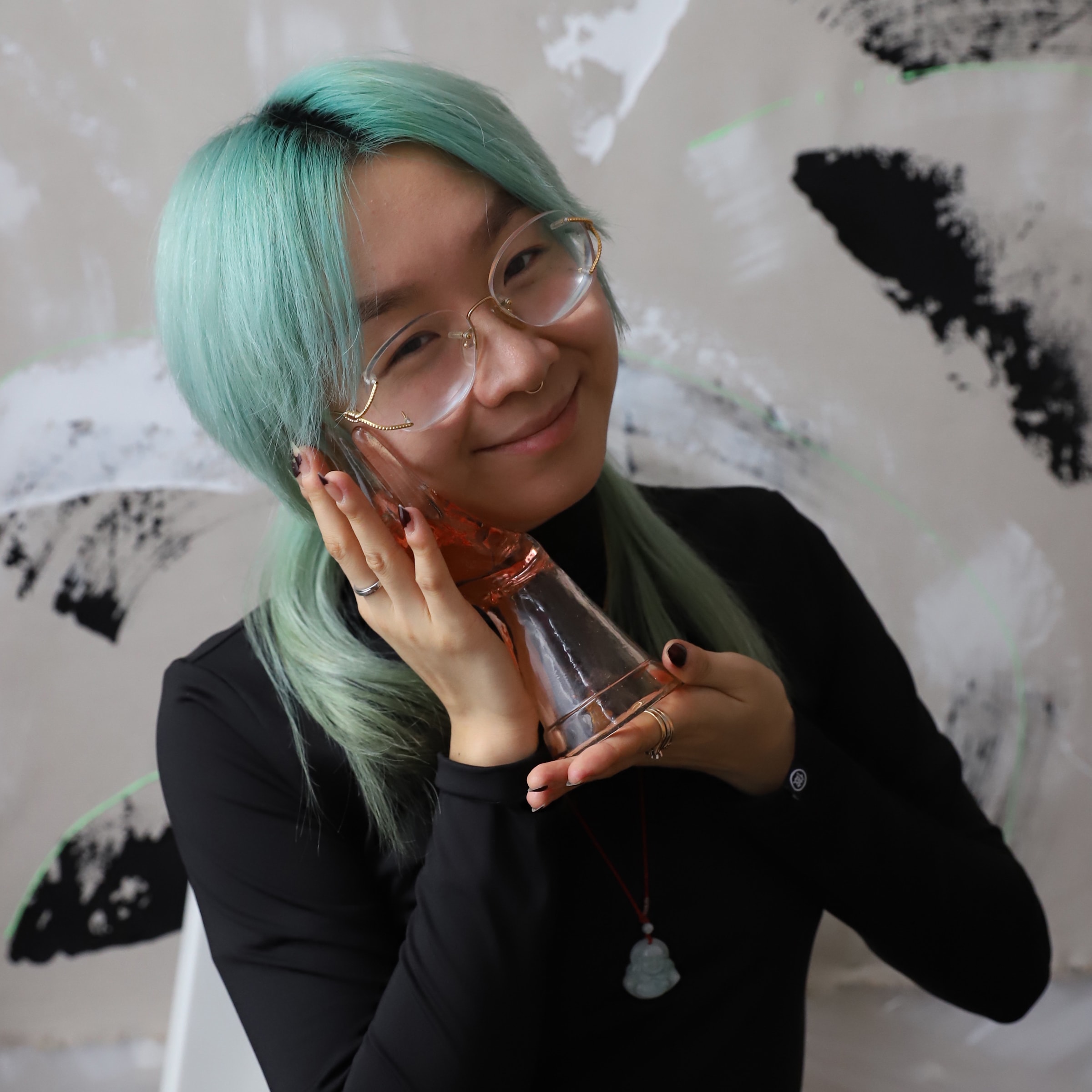 Ting Ding
Ting Ding is a Chinese-Canadian statistical analyst, photographer, and visual designer. As a co-founder of HECHA / 做, Ding's work considers the material composition of fashion production as well as the marketing and commercialization of the brand. She attended the University of Toronto where she studied Business and Economics (2010). At her hyper-capitalist day job at the language learning app Babbel, Ding collects, interprets and summarizes numerical data into useable, salable business drivers. Her analysis of the impact of changing market circumstances influences her artistic endeavors in the form of a self-designed "empathy-driven" business model, focused on sustainability and the restandardization of industry standards. Ding has also provided visual work in collaboration with composer Kepla and rhythmanalyst DeForrest Brown, Jr. for their mixtape "The Wages of Being Black is Death" and their performance at the XXII Triennale di Milano.