Sustainability is a broad and generic term, there is currently no industry certification nor standardized definition for it. As a means of defining our practice we decided to base our approach to sustainability on TED's Ten. Here are five out of the ten categories we currently fulfill:
Our pattern pieces are are cut and fit together without regard to the painted fabric design so that no fabric is wasted during the cutting phase; resulting in a one-of-a-kind visually unique product.
We keep all fabric scraps to be used for small pattern pieces and/or to be recycled into accessories. HECHA / 做 Accessories line coming soon!
We create garments with longevity in mind, by using durable materials and high quality construction for wear and tear.
We include functional design elements on the garments such as additional secret pockets and straps to enhance useability of the product.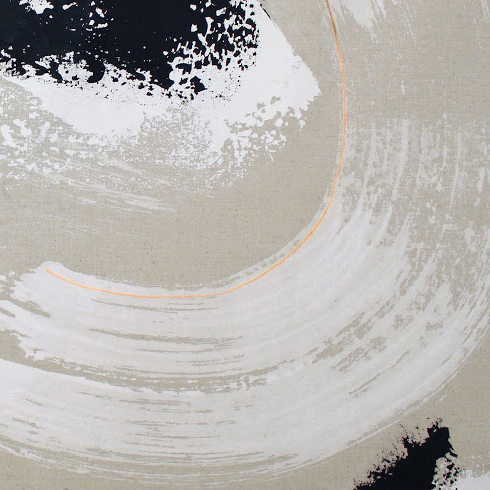 Composition:
45% Hemp
40% Organic Cotton
15% Recycled Poly Muslin
Color: Greige/Natural with hand-painted surface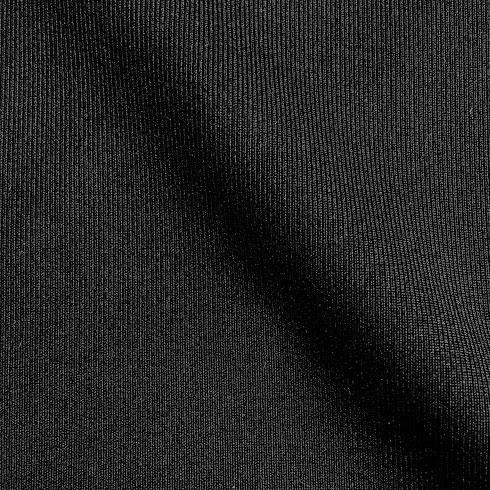 Composition:
88% Recycled Recotex Poly
12% Spandex with Max-Drimoisture management technology
Color: Black
Our main line is constructed from hand-painted, unbleached greige hemp fabric. By working with the hemp in it's unprocessed greige state we are reducing the chemical impact the fabric has on the environment. The density of the hemp plant also chokes out competing plants meaning less harsh chemical herbicides and pesticides are needed in the cultivation process.
The ink used to paint the fabric is Permaset Aqua; a water-based, non-toxic screen printing ink. The ink is 100% solvent free and can be air dried or heat cured and set without the use of any fixatives. As a water-based product, Permaset Aqua is low in odour and easily cleaned with water.
"Permaset Aqua inks do not contain ozone-depleting chemicals such as CFC's and HCFC's, aromatic hydrocarbons or any volatile solvents. They don't contain lead or any heavy metals. In fact,Permaset Aqua inks do not contain any toxic chemicals at all! Not even white spirits like other water based inks on the market. It passed the Oekotex Class 1 standard (with 60% to spare!) and is safe to use on underwear, swimwear and even baby clothes."
Our activewear line is made with recycled polyester instead of traditional spandex. The activewear pieces are made with this quick dry environmentally conscious fabric in order to be worn comfortably as base-layers.
Hemp
Hemp is a densely growing plant that requires less land to cultivate and produce double the fiber yield per hectare than cotton.
Hemp requires very little water to grow, especially compared to cotton which uses four times more water in the process. Hemp is also gentle on the earth, as it returns 60-70% of the nutrients it takes from the soil.
Organic Cotton
Organic cotton is grown using methods and materials that have a low impact on the environment. Organic production systems replenish and maintain soil fertility, reduce the use of toxic and persistent pesticides and fertilizers, and build biologically diverse agriculture.
Recycled PET Fabric
Recycling of PET bottles can help slow global warming and save our planet by reducing environmental pollution, cutting back on fossil fuel and energy consumption, and decreasing CO2 emissions.
Fabric Care
We suggest washing our clothes with cold water and line drying to reduce energy use.
Dry cleaning is not necessary or required
We work with suppliers and manufacturers that are committed to ethical production. Our local garment industry production partners are studios and/or factories that we have handpicked to build relationships with after visiting and meeting on-site.
We have chosen to source our dominant raw material (the fabric for our main line) from a business that engages in fair and free trade production:
"Since hemp is currently illegal to grow in the United States, all of our hemp products need to be imported from other countries such as China, Romania, and Canada. We have visited the farms and factories in these countries to ensure they adhere to fair trade practices with all people involved. These include the following:"
Reasonable wages: Wages are negotiated on a free and fair basis and are adequate to ensure a decent standard of living for all employees.
Reasonable hours: Employees work an average of 40-60 hours a week depending upon their work load and personal needs. Employees are allowed regular breaks and lunch time.
Safe and comfortable working conditions: Workers conditions include adequate lighting, comfortable temperature, chairs and desks.Machinery is properly maintained with instructions given for safe and proper use.
Our China factory is also a member of the Fair Wear Foundation
We are consciously reverting our mentality and relationship with clothing back to a time when garments were meticulously taken care of and often mended in order to last a lifetime. By making our pieces less disposable in nature we hope to encourage consumers to collect clothing that is durable in order to reduce waste in the industry.
Our main line garments are made with a fabric that improves in texture the more it is handled making them adaptable to change with age. The painted surface of each piece adds thick textures and reinforces the durability of the design. The visual aesthetic of the painted textures makes it so that any debris or stains that may accumulate are less noticeable and possibly even welcome additions to a lifelong patina.
Our activewear line garments are made with a heavyweight recycled polyester that is highly resistant to overstretching and easily returns to its original shape. The strength of the weave and thickness of the fabric gives it an almost neoprene-like quality for extra durability.
The theory is to slow down the rapid cycling fashion seasons by creating high quality garments that are made sustainably with added aesthetic value to increase their longevity.